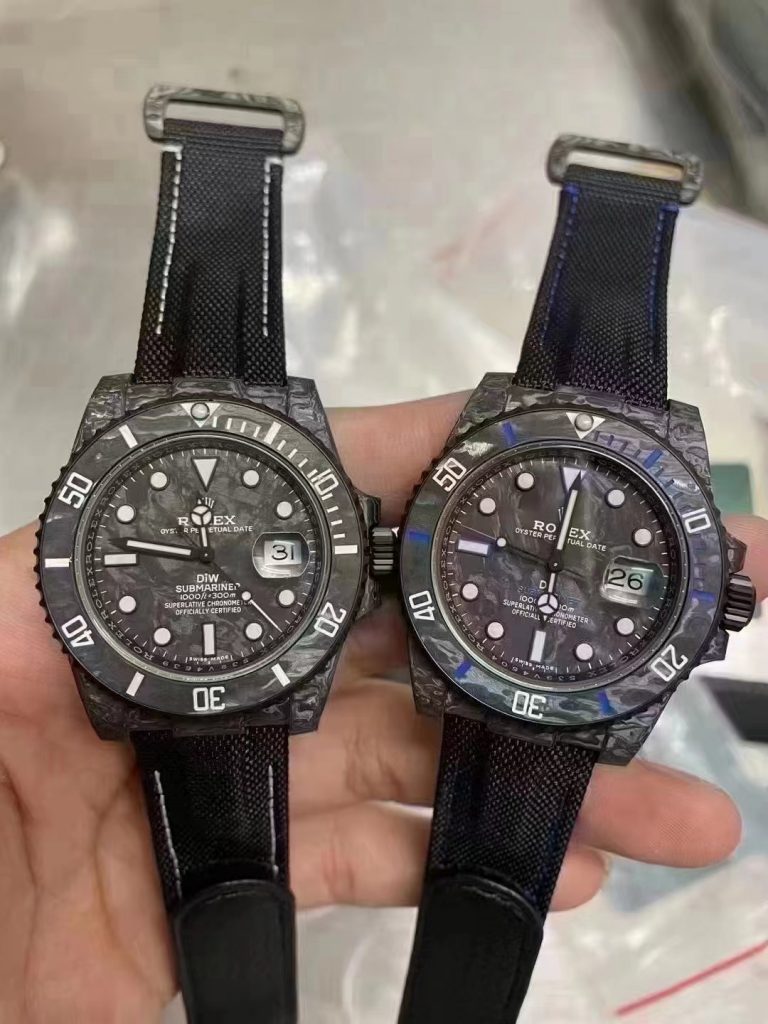 Ordering watches from the VS factory has now become a much more streamlined process. It's no longer the extended wait it used to be, particularly for popular models like the Submariner and Datejust, which can now be acquired within a week. However, when it comes to Panerai and Omega Seamaster models from VS, patience is still required as there remains a significant waiting period after placing an order.
Since the start of 2022, VS has introduced only a handful of new models, some of which I barely noticed when VS announced their release. Nevertheless, this time, I was immediately captivated by the new watches unveiled by VS. These are two replica Rolex Submariner watches crafted from forged carbon. While it's not the first time I've come across forged carbon Rolex watches, I was genuinely surprised that VS decided to venture into this carbon Rolex territory. It left me wondering why they didn't allocate their time and resources to reinvigorate the production of their Panerai and Omega watches, considering the persistent demand for these products.
This raises the question of whether VS might shift their focus more towards Rolex in the future.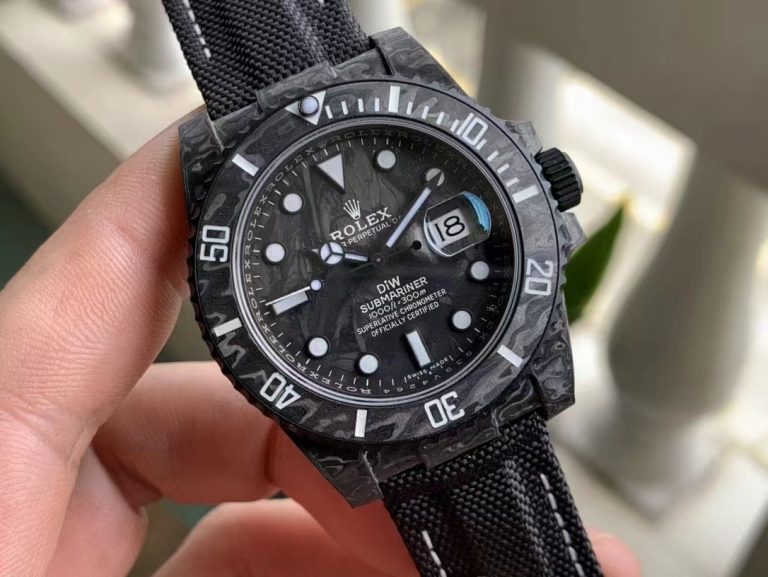 The two Rolex Submariner replica watches are made with high quality forged carbon material, its case, bezel and case back are all forge carbon made, so the watch won't be as heavy as the stainless steel model. Besides the material, I think other specification of the watch is the same as the stainless steel Submariner 116610LV VS offers. The case has a diameter up to 40mm and 12.5mm in thickness, nearly the same thickness as genuine watch. The texture of the forged carbon used on this watch is much better than the carbon material you see on other replica watches, the grain of the carbon on this watch looks more real.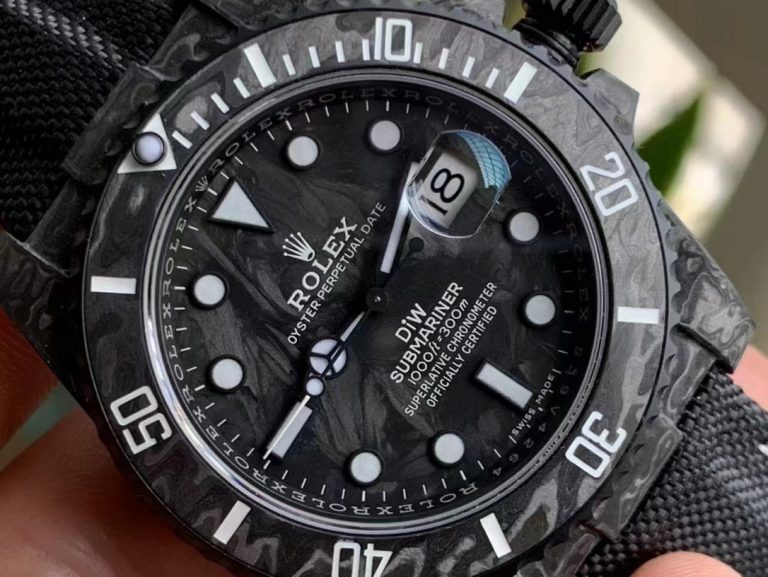 The watch dial, crafted from carbon and presented in a sleek black hue, is a noteworthy feature. Positioned just above the 6:00 marker, you'll find the "DiW" insignia, indicating that this Rolex is a custom DiW model. The inner bezel, also referred to as the rehaut, boasts precise engravings. Ensuring that the crown logo aligns perfectly with the prominent triangular marker and the 60-minute white scale is crucial. To achieve this alignment, it's advisable to request your dealer's careful attention, as not every timepiece may have these elements perfectly aligned. This detail can be of significant concern to some discerning enthusiasts.
Additionally, the dial is safeguarded by a sapphire crystal, which notably includes a subtle crown logo at the 6 o'clock position. You can observe this detail in the fifth image within this article.