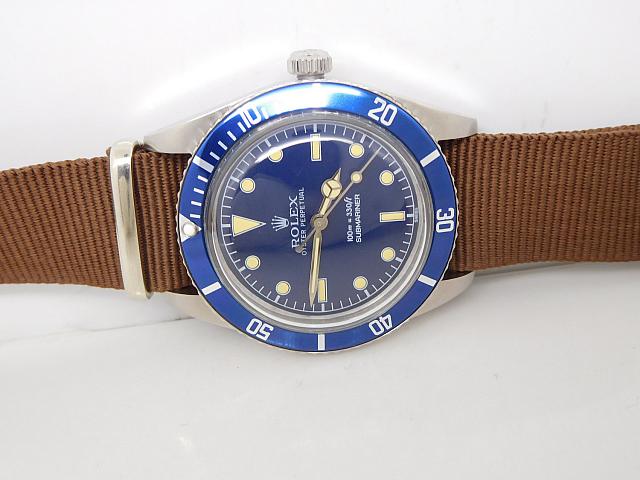 Lately, the BP factory has gained attention for producing a considerable number of high-quality Rolex replicas, with a particular focus on crafting vintage Submariner replicas. Vintage Rolex models such as the 1680 and 5513 have garnered significant interest, given their scarcity in the genuine watch market. Personally, I've always held a fascination for vintage Rolex and Panerai timepieces, as there exists a historical connection between the two brands. Vintage Rolex Submariners, in particular, hold a special place in my heart due to their often nylon NATO straps, which happen to be my preferred choice and fit my slender wrist perfectly.
Furthermore, vintage Rolex watches offer a unique window into horological history, unveiling a wealth of stories and myths that aren't as prevalent in modern Rolex timepieces. A dedicated group of enthusiasts across the globe shares my passion for seeking out vintage watches that are no longer in production, which leads them to explore the world of replica watches.
For instance, I've had the pleasure of serving clients from France, the United States, and the UK, each of whom shares a profound love for vintage Rolex models. Their requests consistently revolve around iconic timepieces like the Daytona Paul Newman, Double Red Sea-Dweller, or Submariner 1680. One of my clients, in particular, has acquired three vintage Submariners from me and continuously seeks new models as they become available. This underscores the enduring charm and allure of vintage watches.
Today, I am thrilled to introduce a classic vintage Submariner from the BP factory: the Ref. 5508.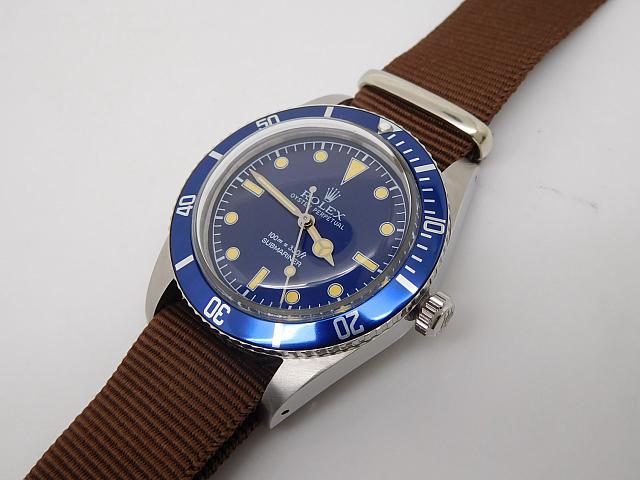 When you first see this watch, you will be attracted by its blue color. yes, both bezel and dial are in blue. With chocolate nato strap, the watch will bring you a visual striking at first. In my experience, every vintage Rolex I saw in replica watch world is either equipped with a rivet steel bracelet or a nato band. If you want both, that is ok. The case is measured to be 38.5mm in diameter, which is a little smaller than modern Submariner. The lugs are brushed, the vintage Rolex crown is also different from modern Rolex's. Blue bezel insert is metallic made with white printed markers, those bezel markers are not applied with luminescence except the bezel pearl that is filled with white luminous material. By the way, the bezel clicking tooth is not that as deep as that on modern Submariner watches.
To identify this replica Rolex as a vintage Submariner, you can easily tell by observing is blue dial. Hour markers and hands are applied with patina luminescence, not white. Those patina luminous material will emit strong green light at night. The white printed Rolex Crown is not silver three-dimensional Rolex logo, other printings such as "100m=330ft" and "SUBMARINER" are all white, which forms a high contrast with the blue background. Like we said before, the watch has a chocoate nylon strap, however, the clasp does not have a fastening Rolex Crown buckle. If you requested, I can get you one extra pair of that band. At last, the Rolex vintage 5508 replica watch is equipped with a Swiss ETA 2836-2 automatic movement, so we guarantee that its daily inaccuray will not exceed 3 seconds, we have tested this in factory.